The Ponte Vedra Title Team
Meet Our Attorneys
Richard G. Hathaway, Esq.
(RIP 1950-2020)
Vice President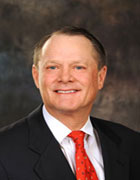 Rick is a senior member of Hathaway & Reynolds, PA. He was born in Richmond, Virginia, and received his undergraduate— with high honors— and his law degree from the University of Virginia. In 1976, Rick moved to Jacksonville, Florida, and started his legal career at The Mahoney Adams & Criser law firm, now McGuireWoods LLP. He practiced with this firm from 1976 until 1993 and became a partner in 1981. Rick specialized in real estate law and chaired the real estate department in 1991 and 1992.
In 1993, he formed the firm of Richard G. Hathaway, PA. This law firm, in turn, formed Ponte Vedra Title, L.L.C. in 2001. Rick principally specializes in commercial transactions, although not exclusively of a real estate nature. His primary clients are real estate developers, but he also has extensive expertise in representing financial institutions. He has represented clients in numerous multimillion-dollar transactions.
Rick has served in a variety of service organizations, including on the directorates of Beaches Episcopal School, Selva Marina Country Club, and Cerebral Palsy of Jacksonville. A devoted family man, Rick's personal time is spent with his wife, two sons, a daughter-in-law, and two grandsons. He also enjoys painting with oils, golfing, and reading.
Phone: (904) 280-5584
rickhathaway@pvtitle.com
Ruth K. McDonald, Esq.
Attorney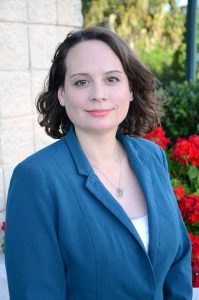 Ruth was born and raised in Canandaigua, New York. She graduated Magna Cum Laude with a Bachelor's Degree in Psychology from Gannon University in 2000 before moving to Jacksonville to attend Florida Coastal School of Law. She received her Juris Doctorate with High Honors in 2004. Ruth first joined the Ponte Vedra Title team as an intern during law school and has now spent 13 years practicing real estate law and assisting in the management of the title company. In that time, she has gained significant experience representing sellers, buyers and lenders in both residential and commercial capacities. Her practice also includes general business matters and probate. In her spare time, Ruth enjoys spending time with her husband and their two young children, reading, and traveling.
Phone: (904) 280-5575
ruth.mcdonald@pvtitle.com
Heather Reynolds, Esq.
President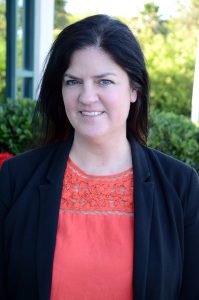 Heather was born in West Virginia but called Charleston, South Carolina, her home until relocating to Jacksonville Beach in 1998. After earning a Bachelor of Science from the College of Charleston, Heather attended Florida Coastal School of Law. Heather has been practicing with the firm since 2003 and has represented a vast array of clients, including developers, home owners associations, and local small businesses. She has also provided representation for hundreds of individuals looking to buy, sell, or save their home.
In addition to practicing as an attorney, Heather is an adjunct professor at Florida Coastal School of Law. She has instructed students in the art of legal writing and in the basics of client interviewing and counseling. Heather currently resides in Jacksonville Beach with her husband, daughter, and son, and looks forward to many more years of success in a community she's proud to be a part of.
Phone: (904) 567-1186
hmreynolds@pvtitle.com
Tim M. Shippee, Esq.
Attorney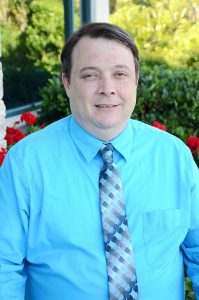 Timothy is an associate at Hathaway & Reynolds, PA. He was born in Mount Kisco, New York and received his undergraduate degree in Political Science from the University of North Florida. Timothy obtained his Juris Doctorate from Florida Coastal School of Law, where he served as Vice- President of the Student Bar Association.
Timothy has been with the firm since 2004 and specializes in residential and commercial real estate transactions as well as business asset sales. Timothy's clients include several business brokerage firms as well as statewide financial institutions.
Phone: (904) 280-5526
timothy.shippee@pvtitle.com
Sandra Smith
Intake Specialist
Sandra joined Ponte Vedra Title in 2015 and possesses an extensive background in Real Estate, having been a realtor herself in Southwest Florida . Originally from West Tennessee, she moved to Jacksonville at a young age and grew up in Arlington. She remained in Jacksonville and raised a family of her own in the surrounding beaches area. Sandra's experience provides her with a well-rounded perspective on the inner workings of the Real Estate business. She is service oriented and eager to assist in any way that she can. Her free time is spent with family and friends, traveling, attending concerts, and simply relaxing somewhere serene on or near the water.
Phone: (904) 280-2201
sandra.smith@pvtitle.com
Jolyn Clark
Post Closing Coordinator
Jolyn is originally from Allentown, Pennsylvania, and moved to northeast Florida in 1996 before starting high school. After graduation, she lived in various areas around the state before coming home to join the Ponte Vera Title family in 2008. Jolyn has held various roles within the company and currently handles the post-closing department. She enjoys leading an active lifestyle, volunteering at women's shelters, exercising, and spending time with her husband and family.
Phone: (904) 567-1184
jolyn.clark@pvtitle.com
Sandy English
Receptionist
Sandy English is a native of Jacksonville Beach, having graduated from Duncan U. Fletcher High School. She furthered her education and graduated from Keiser University in 2011. Sandy is very organized, accommodating, and cheerful both inside and outside of work. This is why we are proud to have her as our receptionist and naturally the first team member you see when you walk into our office. She is always willing to assist you with any questions that you may have. Her ability to take on additional tasks and responsibilities along with assisting processors and attorneys is two of the many reasons that make her a huge asset to the Ponte Vedra Title team. Please feel free to come in to our office and be welcomed!
Phone: (904) 280-5540
reception@pvtitle.com
Senida Mujic
Closing Coordinator
Senida was born and raised in Bosnia. She moved to Jacksonville, Florida in 2000 where she attended Florida State College of Jacksonville for two years. She then enrolled in Aveda Institute where she got her cosmetology license. She joined our Ponte Vedra Title team in 2015, as an assistant processor for a period of time before being promoted to her current position, as a processor. She now resides in Jacksonville Beach and spends her weekends soaking up the Florida sunshine. Senida also enjoys spending time with family and friends. Being active is a big part of her life and so is being out on the water.
Phone: (904) 373-3173
senida.mujic@pvtitle.com
Brian W. Reynolds
General Manager/Escrow Officer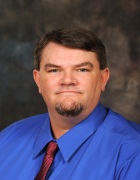 Brian Reynolds moved to the Jacksonville Beach area from Charleston, SC in 2001 and was hired on at Ponte Vedra Title in 2002. Brian is hard working and business oriented. If you need something, he is always willing to help. Brian attended the Trident Technical College. Prior to joining the PVT team, Brian was a crane and mill operator at the largest non-union steel company in the US and was part of his family's powder coating business for many years before that. Brian was also in the Army from 1993 to 1997. He is a certified private pilot and a Harley Davidson enthusiast. Originally from West Virginia, he loves the outdoors and enjoys camping and fishing.
Phone: (904) 567-1182
brianr@pvtitle.com
Lynn Shippee
Closing Coordinator
Lynn was born in Ft. Lauderdale, FL but grew up along the Northeast Coast, in Baltimore, MD, Charlotte, NC & Boston, MA, until relocating to Jacksonville, FL. As such, Lynn is a die-hard New England Patriots fan! Lynn graduated Summa Cum Laude with a Bachelor's Degree in Psychology, with a specialization in Industrial Organizational Psychology. She is currently three classes away from her M.A. in Industrial Organizational Psychology. Lynn enjoys spending time with her husband and their three fur babies (Ginger, Spaz and Smudge Face aka White Devil). She also enjoys baking, cooking and home DIY (do it yourself) Projects / playing with power tools. Lynn is a recent addition to the PVT team. Prior to PVT, Lynn commiserated with others in the Claims division of the Logistics Industry.
Phone: (904) 567-1180
lynn.shippee@pvtitle.com
Lesley Welch
Closing Coordinator
Lesley was born and raised in the Jacksonville area but ventured to Georgia College to attain her degree. Lesley joined the Ponte Vedra Title team in 2016 and has proven to be a major asset to our work force. She brings a very enthusiastic attitude to work every day. Lesley is a proud mother of two and loves spending time with her family.
Phone: (904) 567-1197
Lesley.welch@pvtitle.com
Nolan Winarchick
Closing Coordinator
Biography Coming Soon!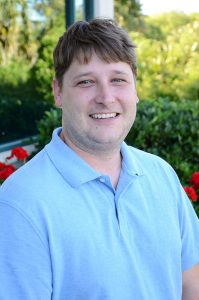 Phone: (904) 567-1188
Nolan.winarchick@pvtitle.com
Contact our local real estate title firm to learn more about our team. We are based in Ponte Vedra Beach, Florida, and proudly provide residential closings, powers of attorney, municipal and UCC lien searches, escrow services, and other services throughout the state.